---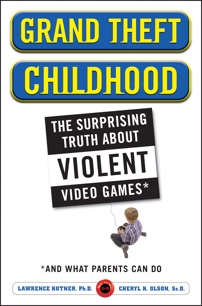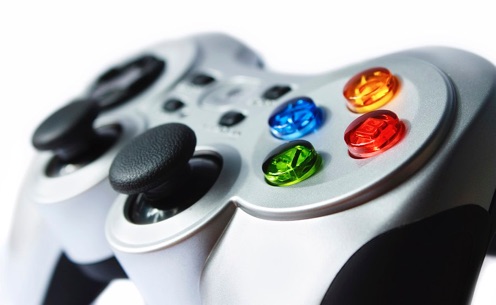 Quick Links for Parents ☛ watch Dr. Olson's videos for parents
• What's in that video game my child wants?
ESRB ■ Gamespot ■ Common Sense Media
• How do game ratings work? ESRB
• How do I use the parental controls to limit what (or when) my kid plays?
• How do I protect my child from inappropriate content on the Web? OnGuard Online
Video Games, Violence, and Policy
■ See Dr. Olson on CNN (1-31-2013) and C-SPAN (1-19-2013)
■ Read Dr. Olson's invited op-ed in The New York Times on the Supreme Court decision
About the Book
In 2004, Drs. Cheryl K. Olson and Lawrence Kutner, co-founders and directors of the Center for Mental Health and Media (at Massachusetts General Hospital/Harvard Medical School), began a $1.5 million study funded by the U.S. Department of Justice on the effects of video games on young teenagers. In contrast to previous research, they studied real children and families in real situations
What they found surprised, encouraged, and sometimes disturbed them.
Coming to the project with no agenda except to conduct sound, responsible research, their findings conform neither to the views of the alarmists nor of the video game industry. In Grand Theft Childhood, Kutner and Olson untangle the web of politics, marketing, advocacy and flawed or misconstrued studies that until now have shaped parents' concerns.
"I don't know if it's an addiction, but he's just glued to it. I think most parents are concerned about it. It's the same with my daughter with her laptop computer in her room; instead of using the telephone, she's on that, and I can't be watching the both of them all the time to see if they're talking to strangers, or to see if someone is getting killed in the other room on the PlayStation. It's just nerve-wracking!"
–A Massachusetts mother of twins
• What should we as parents, teachers and public policy makers be concerned about?
• The real risks are subtle, and aren't just about violence, gore or sex.
• Video games don't affect all children in the same way. Some children are at significantly greater risk.
Grand Theft Childhood gives parents practical, research-based advice on ways to limit many of those risks. It also shows how video games—even violent games—can benefit children and families in unexpected ways.
Instead of offering a one-size-fits-all prescription, Grand Theft Childhood gives the information you need to decide how you want to handle this sensitive issue in your own family.
You'll learn when—and what kinds of—video games can be harmful, when they can serve as important social or learning tools, and how to create and enforce game-playing rules in your household.
You'll find out what's really in the games your children play, and when to worry about them playing with strangers on the Internet.
You'll learn how games are rated, how to make best use of those ratings—and the important information that ratings don't tell you.
In this ground-breaking and timely book, Drs. Lawrence Kutner and Cheryl Olson cut through the myths and hysteria, and reveal the surprising truth about kids and violent games.
Grand Theft Childhood takes video games out of the political and media arenas, and puts parents back in control.
Click here to read Chapter One…